Weel-being at mealtimes according to Serena: healthy life without sacrificing taste
Seeking out high-quality ingredients. A love of tradition. Conscious choices. Product quality. Living in the open air. This is how Serena, 31, who works in the Parmacotto Group's orders department, explains what all-round well-being means.
All-round wellness, feeling good in myself to feel good with others: that is real well-being for me. They go hand in hand. Not just physical well-being, but psychological health as well, like prevention, a healthy lifestyle. To be mentally balanced, given the new normal that we've had to get used to during these very difficult years of pandemic.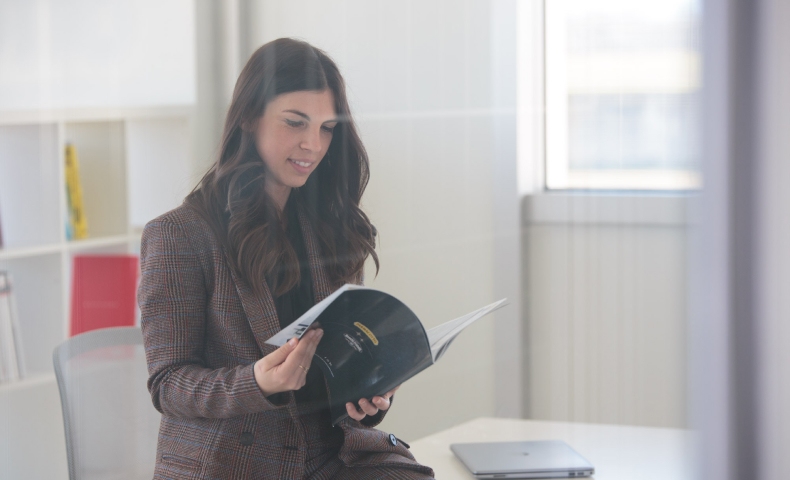 Well-being at mealtimes according to Serena
I love good food, cooking, eating together: for me, it's an essential opportunity to spend time with friends, loved ones and family. I have a strong connection with my local culinary tradition, and I am great supporter of what Parma offers in terms of local delicacies, from anolini in broth to the various traditional products with their unique fragrances and flavours. Like our deli-meats, which bring back childhood memories of when my grandfather, who was a farmer, would kill the pig with the help of the pork butcher. 

The importance of a healthy and active lifestyle
In everyday life, including with my son, I choose a balanced, very varied diet, with a strong focus on the origin of all foods. I like going to farmers' markets. I am careful to respect seasonality and nature. My parents have a farm so I'm accustomed to prioritising whatever the earth has to offer at a given time. Every month it has its own products. I base our diet on the small, zero-km suppliers I can get to. Knowing how things are grown and who grows them. Conscious consumption is important: information and provenance. Our routines and habits are based on sourcing premium ingredients. It's all about balance.

As far as physical well-being is concerned, rather than go to the gym, I prefer a nice walk outside at least two or three times a week. I enjoy trekking, both along the coast and in the mountains.

You can always keep on doing more and more, but you try to balance your time and daily commitments to lead a healthy lifestyle, including physically. As for my approach to sustainability, which is always integral to a healthy lifestyle, I can say that I'm careful and conscious. I would like to buy an electric car. That's my next short-term goal. We have also had a photovoltaic system on our farm for several years.
I am also very careful when it comes to recycling. And I try to make a various things myself, like bread and pizza.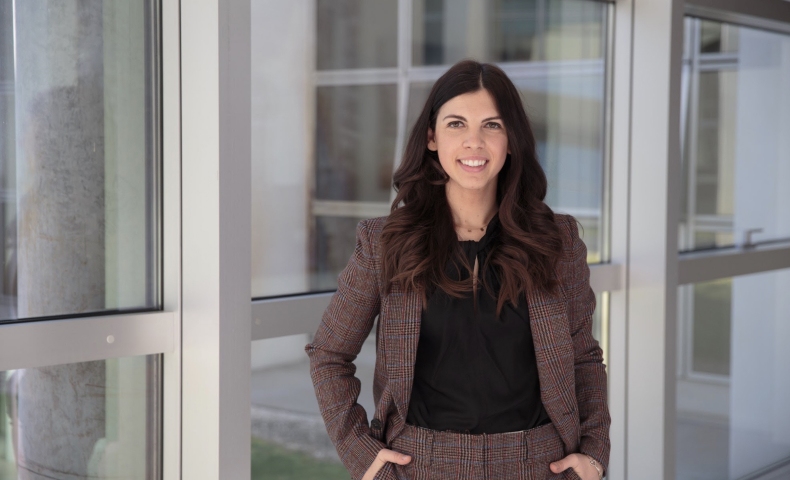 Great taste and proper nutrition: can you achieve both?
If you start with quality products and ingredients, there is no need to load them with other flavours or foods that distort their wholesomeness. If you start with high-quality products, the dishes just make themselves, so they always taste great. At home, we're used to simple but high-quality authentic cuisine. Of course it is important to balance all foods, eating the right proportion of carbohydrates, vegetables and proteins to maintain a healthy lifestyle and proper nutrition.

The courage to do good
This is a concept that puts you to the test, constantly. I think I'm on the good side. I believe in inclusion, in being open to people. I also believe that if you are in a good place yourself, then it's no struggle to be kind and open and happy for other people. These are the values I stand by and want to pass on to my son. Doing good pays off. Always.

The same goes for how you eat. These days what matters is product authenticity and not pretending a product is something it's not. One culinary product that is particularly close to my heart is pumpkin, which I cook in all ways: baked, in risottos and in desserts. For me, the best thing is rediscovering traditional flavours. I'm thinking of products like high-quality cooked ham: authentic, no gimmicks, wholesome, tasty and simple. Just perfect as it is. My son can't get enough of it, and I love it too."